This morning I thought we could get a head start on making some Easter egg cards for the family. Little man made some great simple egg shaped ones with hand painting. I love the way they turned out and we even got to try some other ideas which I will post tomorrow once they are finished.
Little man had great fun dapping on the card while getting use to the cold paint and soon had both hands in the paint waving them about and spreading them on the paper.
I allowed him to freely paint these cards with out trying to get him to make stripes or dots. I think that letting him express his self through his painting will always get the best results.

Here they are!! we may add some glitter or sticking pieces to them yet just to jazz them up a little.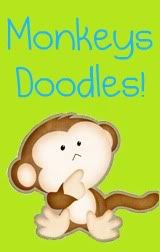 So now its your turn, feel free to add your crafts below. We would love to see what you have been up to!